A recent glance at U.S. monetary data is astounding.  The money base (that is high-powered currency issued by the Fed and held by individuals and banks) stood, at year's end, at approximately $3.6 trillion.  The M1 money supply (currency held by the public plus checking accounts – the normal "transactions" of money) by comparison was much smaller, standing at $2.6 trillion.  This strange twist is not new, it has persisted since the 2008 credit collapse and it shows how badly broken our traditional banking system was and how hobbled it remains.  The world has moved on, but apparently our anachronistic money and banking system has not.  When the monetary system is "normal," M1 is usually much larger than the money base.  That is the case when the banks are lending out all or most of their excess reserves as a growing pyramid of loans, creating new money balances in the process through the expansion of checking accounts.  This is what has traditionally been referred to as the "banking multiplier" portion of the stock of money.   It is this old, nasty characteristic of the "fractional-reserve" banking system that has historically resulted in a large injection of uncertainty and instability into our financial system.  It is the reason that past Federal Reserve chairmen have bemoaned the uncertainty and difficulty of controlling the overall money supply and hitting monetary targets.  It is destabilizing because it joins bank lending and monetary expansion at the hip, resulting in the central bank's lack of control over the total money supply.  This "fractional reserve" banking characteristic is responsible for a sad history of credit booms and busts, of periods of inflation and deflation.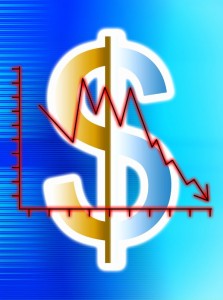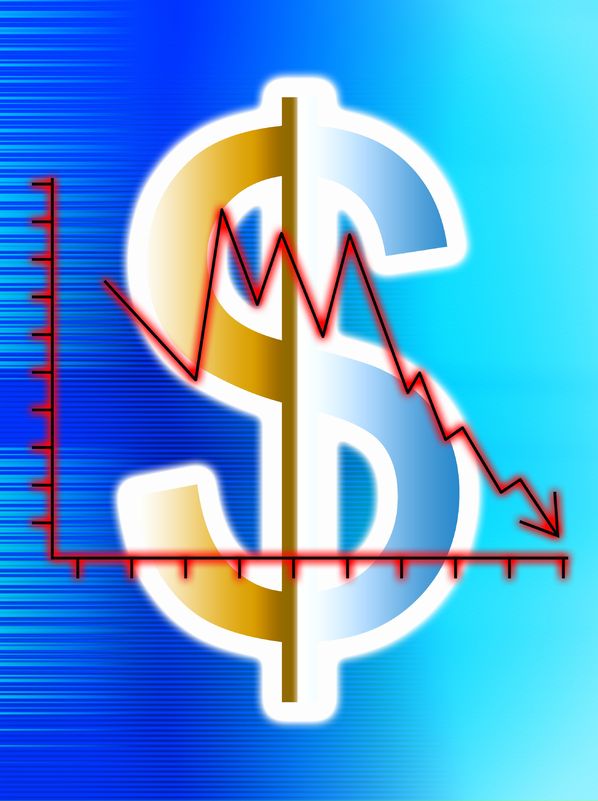 Thus a minor and unheralded blessing of our current situation is that the "normal" bank expansion of the money supply is not working now.  Why?  Because private banks are in the aggregate either too scared or too tightly regulated to lend—or both.  They are appear to be huddled down and cautiously accumulating all the excess reserves they can get.  This has been the case now for a number of years as the Fed has been desperately throwing high-powered money at the banking system without much effect on aggregate bank lending, "quantitative easings" 1, 2, 3, and so on.  Be thankful the traditional bank multiplier is not working.  If it was, inflation would now be roaring.   To the observer, the Fed is reminiscent of a peculiarly dull child who is flooding a campfire with more and more gasoline, evidently unaware that the embers are totally dead.  Nonetheless splashing about in gasoline is a dismaying behavior to behold.  Clearly it is fraught with danger, as any small spark could and would trigger a real conflagration with all the puddles of gas lying about.
Yet there is hope even for the very slow-witted.  In the back of the child's mind there is somewhere the vague realization that more and more gas might not be a good thing.  The Fed has the same realization.  Somewhere in the recesses of their minds even central bankers are uneasily aware that flooding the economy with liquidity can somehow raise the risk of future inflation.  Didn't they read it somewhere?  Thus, they embark on the "taper."
Since bank lending has failed the strongest attempts by the Federal Reserve to re-ignite it for a number of years, why don't we congratulate ourselves and just live without it.  The economy is evidently functioning and lending is occurring through other mechanisms—it is just that private banks and their lending are evidently playing a far reduced role.  A market economy evolves and moves on as new lending mechanisms arise as old ones diminish or fail.   The idea of linking bank lending activity to the growth of the overall money supply was always a crazy, de-stabilizing Ponzi scheme in any case—attractive mainly to bankers.  Good riddance to it.  The Fed should take this opportunity to quietly enact several new years' resolutions for its one hundred and first year.  First and most importantly, set the bank minimum reserve requirement at 100%.  Given where the money and banking system is right now it would be a moot point with little aggregate effect.  For the future it would help make the monetary system more rational and stable.  For the first time in its history, the Fed would actually have a chance to precisely target and control the supply of money.
What should the central bank do next?  We could think of a couple of suggestions.  Follow a "rule of one."  What do we mean by that?  To simplify the money supply process that Fed should get out of the role of manipulating monetary policy and simply issue "one" of something.  For example, one dollar (in other words divide all wages, prices, and monetary quantities by approximately 1/H or 1/$3.6trillion).  This could be a monetary policy that is understandable to all and possible to implement.  Even the most intellectually challenged central banker should be able to get their arms around the idea that the size of the U.S. money supply is pegged at just one dollar.  After all, with a fiat money units don't matter, but keeping the supply stable and predictable does.
After the Fed realized that, with its "rule of one," it really wasn't doing anything in terms of monetary policy, it could logically move to the final step.  At that point, the Fed could realize that it had evolved into an unnecessary appendix.  It could give the nation a wonderful present after presiding over 100 years of bad policy and chaos since its creation and simply disband itself.   In a technologically advanced, instantaneous exchange, debit-card economy, it is high-time to move on from fiat money to a private, market based unit of exchange and valuation.  What could or should that be.  It could be something with engineered, hypothetical scarcity, such as Bitcoins.  We would suggest an exchange and valuation good, a money, based upon the real fundamental value of broad index units of productive capital.